I got three big orders all at once and have been in production full swing. Needless to say Soap A Day Project has been put on hold for now and I have been struggling to find time to market but I am sending samples for the August
Eco Emi
box and will continue with the Thursday specials which have been a success! So I am marketing a little :)
It has been a busy month so I decided to get myself a little gift! I found the shop
realfruitjewelry
out of Philadelphia, through the
Etsy Blog
. Their concept is to take food, dry it out and encase it in resin to preserve its natural color, and make it into awesome jewelry! The prices are almost too good to be true - all pieces are between $18 and $45! I got this lovely blood orange pendant for myself:
all pics ©
realfruitjewelry
Some other favorites: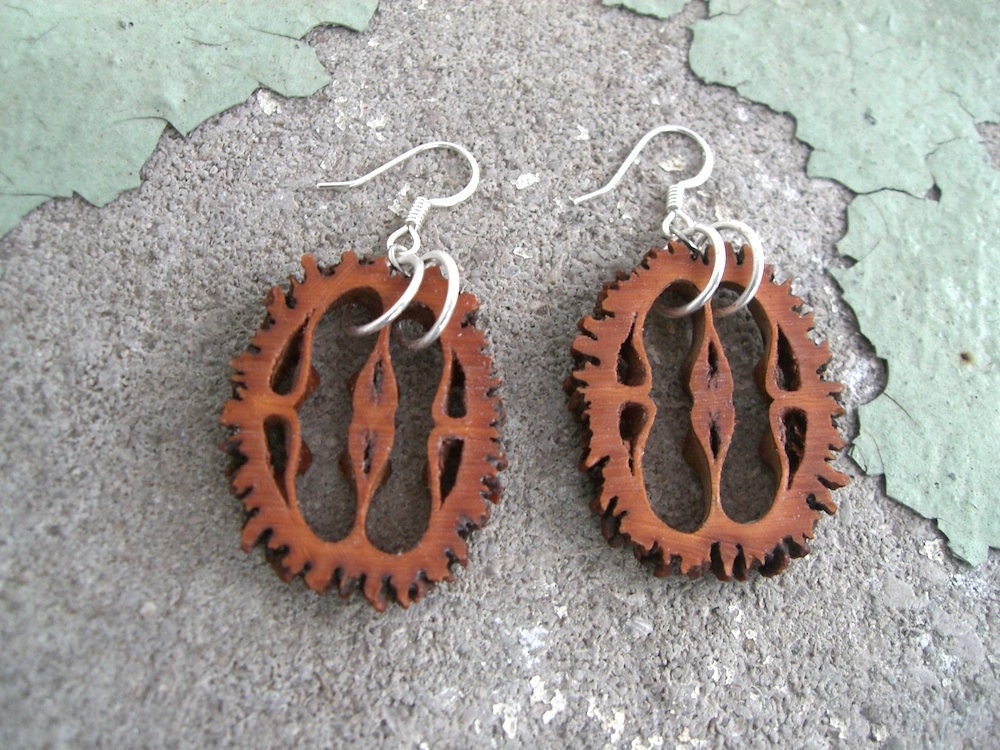 I love the naturally cool shape of the cross section of the walnut shell!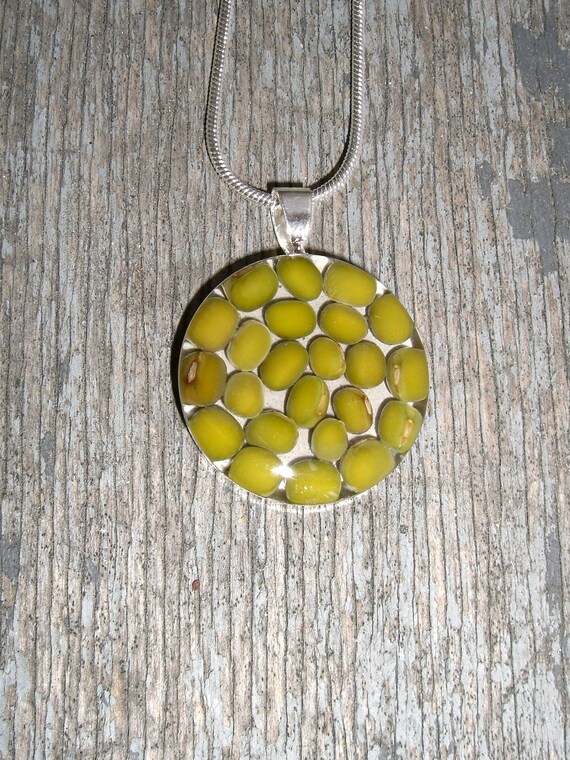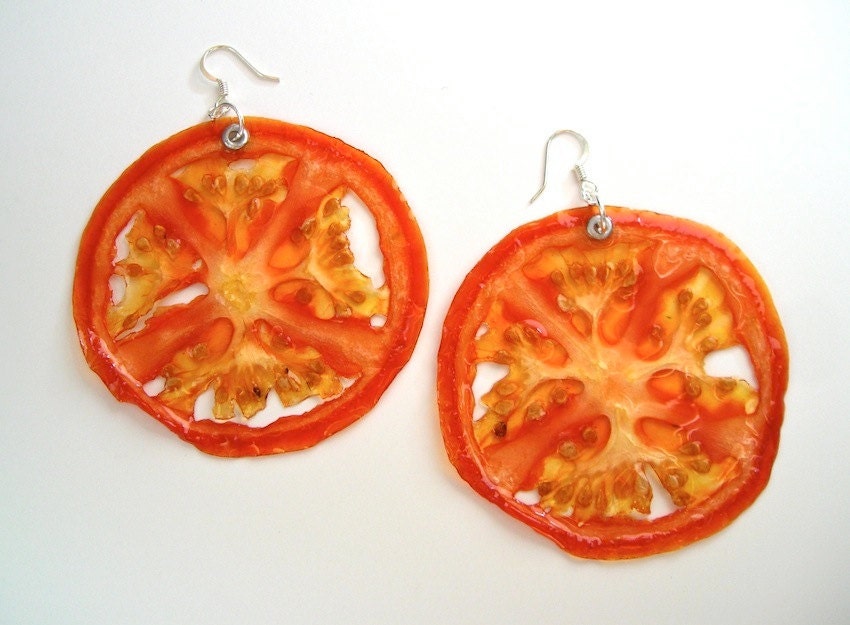 I can almost taste these!